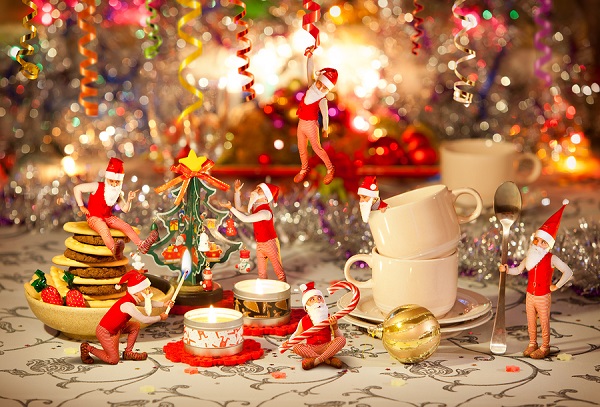 If you like German chocolate cake, you will absolutely love these cookies because their taste is reminiscent of the famous coconut and chocolate cake popular during the holidays. These are really easy to make, but the results look like you've been slaving all day long. Since these are drop cookies, you need to prepare the batter and the cookie in the same day, although it is super-fast and smells so good you won't mind.
Ingredients
2 sticks butter, softened
1 cup light brown sugar
1 cup granulated sugar
2 teaspoons vanilla extract
2 large eggs, beaten
2 1/4 cups all-purpose flour
1/2 cup cocoa, unsweetened
1 teaspoon baking soda
Pinch salt
1 cup semisweet chocolate chips
1 cup shredded coconut, sweetened
1 cup chopped pecans
Directions
Preheat the oven to 375 degrees Fahrenheit and lightly grease three baking sheets, setting them aside for later use.
In a medium bowl, combine the flour, cocoa, baking soda, and salt, mixing thoroughly.
In a large bowl, use a hand mixer to blend the butter, brown sugar, granulated sugar, vanilla, and eggs. Set aside.
Little by little, add the flour mixture into the larger bowl with the butter mixture, blending until the mixtures have combined completely. Sprinkle the chocolate chips, coconut, and pecans evenly over the top of the batter. Mix well.
Using a tablespoon, drop a rounded spoonful of batter onto the prepared baking sheet, one for each cookie. You should have at least 1 dozen cookies on a baking sheet, depending on the size of your sheet.
Bake about 8 minutes or until cookies are cooked in the center. Since you can't use the "golden brown" method to judge when chocolate cookies are done, insert a wooden toothpick into the middle of several cookies to check. If the toothpick comes out clean with no batter or wet crumbs sticking to it, the cookies are done.
When the cookies are ready, remove them from the oven and place them on a baking rack to cool.
Repeat the process for each batch of cookies.
Yield: About 3 dozen cookies
Adapted from: http://www.foodnetwork.com/recipes/sunny-anderson/sunnys-german-chocolate-cake-cookies-recipe.html