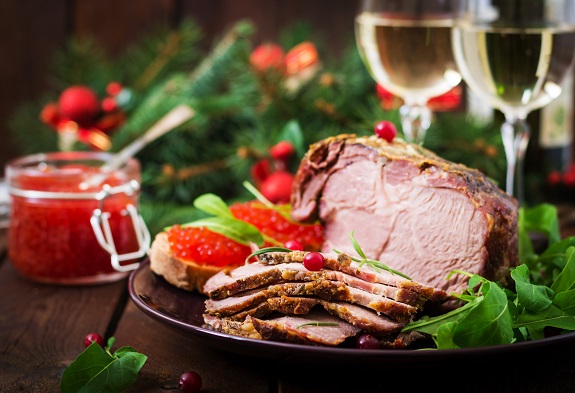 Is there anything better than the smell of freshly baked bread, cookies straight out of the oven or meltingly tender lamb shanks in the slow cooker? It's a sensory overload that gets your mouth watering in anticipation of deliciousness.
Trouble is everyone is time poor nowadays and when it comes to cooking we usually grab a readymade from the freezer, a takeout or cook a reliable weekday standby. The holidays give us the extra time we need to unleash our inner master chef and be adventurous in the kitchen.
Cooking and baking also have many therapeutic benefits – including stress relief, the ability to plan and organize, enhanced self-esteem and a sense of accomplishment. But there's also the end result – eating a delicious homemade meal, dessert or cake.
If you only cook for yourself don't worry about making a recipe with four servings or twelve muffins or cupcakes. Your freezer is your friend. Everything from soups to cupcakes can be frozen – check online for freezer tips.
Having homemade frozen meals ready to go when you're in a time crunch saves you so much money and it is so much healthier than eating out. Don't buy a sweet treat with your work day coffee – take a frozen muffin or cupcake and save even more money.
Go online to get your cookbooks and kitchen appliances like slow cookers, bread makers or cake decorating kits. The selection of appliances is better and you avoid the holiday craziness in the shops, have them delivered to your door and you can start planning your cooking adventure.
Kitchen appliances are now more affordable, user friendly and space saving and are designed for our busy lifestyles. The best selling Instant Pot Duo Mini is seven appliances in one and you can use it as a slow cooker, pressure cooker, rice cooker, steamer, sauté, yogurt maker and warmer.
Check out some of the best selling cookbooks for 2017 for inspiration. There's slow cooking, vegan, Asian, gluten free, healthy, Paleo, Persian, baking, juicing, cookies, cakes and there's even a cookbook for movie lovers.
If you don't think cooking is your strong point have a look at some of the hugely popular Jamie Oliver cookbooks. Easy to follow, step by step instructions for simple, delicious, fast and affordable meals. A must have in anyone's kitchen.
Decide what recipes you would like to try over the holidays, check your pantry to see if you need to get some extra ingredients and then write out a simple plan for what recipes you will be cooking on each day. Crank up your favorite music playlist, get creative and cook something new!