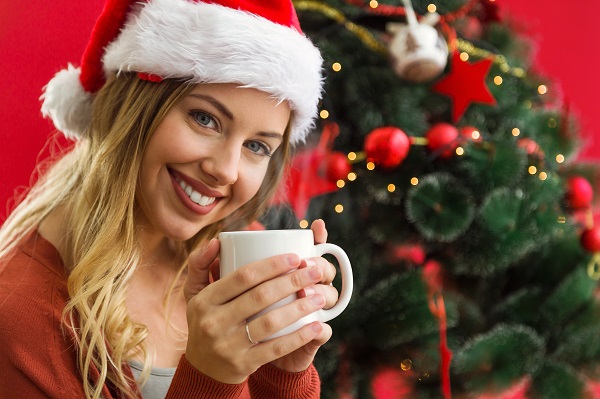 The holiday season can be difficult when you're trying to navigate it by yourself.
There are many reasons that could account for you being alone these upcoming holidays. You may be separated, lost a loved one, have shared access to your children, can't afford to travel home this year, family conflicts, work commitments or you may just choose to spend the holidays by yourself.
Any of these reasons could give you a case of the holiday blues, but you're not alone, a recent study found 90% of people suffer from some form of stress and anxiety leading up to and during the Christmas holidays.
Unless you live on top of an isolated mountain somewhere it's near impossible to avoid the holiday season. Just going about our everyday life at this time of the year we are bombarded with advertising, music, decorations and social occasions.
Being alone over the holidays can actually work to your advantage with a little forward planning. Instead of wishing the days away, binge eating or drinking while watching mindless holiday TV you can indulge yourself with activities you haven't had time for or have never tried before.
In our younger years we didn't have the responsibilities we now have as adults and we could just do something, like arts and crafts, because we wanted to, for the pure fun of it.
The holidays are the ideal time to take a step back and reacquaint ourselves with these enjoyable and relaxing activities:
Brush up on your cooking and baking skills with some mouthwatering new recipes
Try an adult coloring book but be warned they can be addictive
Splash some paint on a canvas and find your inner artist
Were you good at making paper planes? Try the ancient art of origami
Check out the cool things you can make with paracord
Macramé your way to beautiful and contemporary wall hangings
Accessorize your wardrobe by knitting or crocheting hats, scarves and even iphone cases
Escape into the wonderful world of books and movies
Get a jumpstart on your fitness with a new look you
You never know, you may discover a hidden talent you never knew existed. And the best part about these activities is you are doing them in the privacy of your own home so if you mess it up, just laugh it off, and start again.
Planning these personal holiday activities will switch your mindset from the "bah humbug", "just want it all to disappear" to the "I can't wait to get started". The same anticipation you may have had as a child about the holidays will kick in and the commercial clutter of the season will be pushed to the background.
Instead of surviving the holidays, this year you can thrive in the holidays with these easy, enjoyable activities.