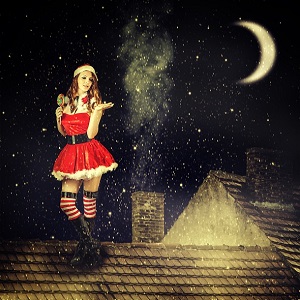 You probably already know that sticking to a lifestyle like eating whole foods only during the holidays is a bit tricky, but actually starting it during the holidays is something else entirely.
This information goes over some basic recommendations for starting this type of dietary and lifestyle change when Christmas is right around the corner.
Think About Your Main Reasons
To help you figure out whether or not starting a whole foods diet during the Christmas holiday is a good idea, think about your reasons for choosing this option. Perhaps you want to eat better, reduce your sugar intake, lose some weight, and encourage your family to switch to this lifestyle.
These are all actually really great reasons to start it during the holidays. By bringing some whole food dishes to Christmas dinner, you are not only helping to reduce temptations of the other dishes, but might even encourage your family to join it with you.
Benefits of Being Whole During the Holidays
You can also think about some of the benefits of eating whole foods, particularly during the holiday season. Here are some benefits to think about:
It helps you to learn how to read ingredients labels
You eat less processed and packaged foods
It teaches you how to cook healthy from scratch
You can lose weight or avoid holiday weight gain.
It is a good way to prepare for the New Year
Try to Start Before the Holidays Begin
If you think starting right in the middle of the Christmas season is going to be a little too difficult, then try to start it before the holidays begin. If you can start either before Thanksgiving, or just after Thanksgiving, it may be a little easier to stick to when it comes time to choose treats and dishes for stocking stuffers and Christmas dinner.
Be Fully Prepared for Holiday Eating
Make sure if you decide to start a whole foods lifestyle right before Christmas that you are prepared for the changes in holiday eating. Gather some whole food recipes for Christmas dishes, make sure you know what you can and can't eat, and inform he host of any parties you are attending about your restrictions so they can provide you with something you can eat. There is a lot more planning that goes into this type of lifestyle, but it is well worth it if you can stick to it.