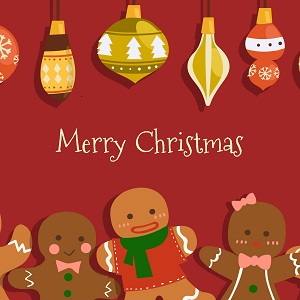 If you have been invited to a cookie exchange for Christmas or simply want to make something festive, you may be a little stumped. Most Christmas cookies include ingredients you aren't supposed to have when you are on a whole foods diet, particularly sugar, chocolate, and dairy. Luckily, there are still some yummy and festive options out there for you to try out.
Fruit Thumbprint Cookies
A popular cookie to make for Christmas, particularly when you are going to be in a cookie exchange is the thumbprint cookie. It is usually a sugar cookie with fruit jam in the middle. However, this cookie is going to use some ingredients that make it a little different from a regular sugar cookies, though still delicious and perfect for Christmas.
While raspberry is usually used, you can use strawberries or even cranberries for the thumbprint portion. Try to find jam with no sugar or make it yourself. For the rest of the cookie, use almond flour, coconut flour, coconut palm sugar, baking powder, salt, coconut oil, and almond extract.
Gingerbread Cookies
Gingerbread cookies can be made with no sugar and contain all whole food-approved ingredients. These are one of the perfect cookies to make during Christmas. To make soft gingerbread cookies that are Whole 30 and whole foods approved, use a sweet potato, coconut flour, baking powder and soda, molasses, and seasonings like ginger, cloves, and cinnamon.
Chocolate Chip Cookies
Yes, you can definitely make chocolate chip cookies on the whole foods diet, though you want to use some variations on the traditional recipe. You don't want to use regular milk chocolate chips, and if you are doing Whole 30, you're not supposed to use dark chocolate either. You are meant to use only 100% cacao.
You can either use cacao chips for this recipe, or dark chocolate chips if you are on a whole foods diet more closely resembling paleo. Other ingredients include almond and coconut flour, salt, baking soda, coconut oil, almond butter, coconut sugar, vanilla extra, and an egg.
Almond Butter Cookies
For a butter cookie, you can make a whole foods version by using almond butter. For these cookies, you will combine almond butter with an egg, coconut palm sugar, and vanilla extract. Just these four ingredients make simple, yet really delicious Christmas cookies.
The best thing is that because they have a simple flavor, they are really good to balance out Christmas cookie boxes when others in the gift exchange are bringing chocolate fudge, peanut butter cookies, snowball cookies, and a lot of the sweeter types.