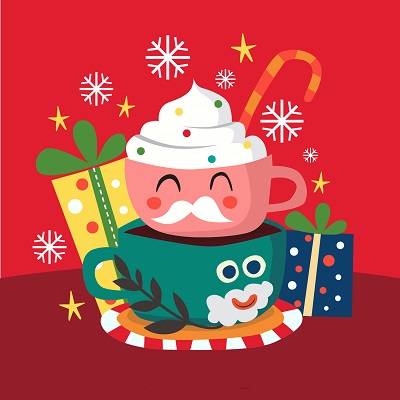 Are you looking for a new way to show your appreciation and gratitude this holiday season? Are you looking to give gifts this year that are special and focus on giving rather than materialism? Consider making your own homemade edible gifts this year.
Creating Homemade Treats is a Great Way to Show People You Care
When you spend your valuable time creating something from your heart, your friends and family know you love and appreciate them. It takes a bit of extra time, energy and attention to make something from scratch. However, in the long run it's also easier than hitting the shopping malls and battling the crowd in search of that perfect gift. You can make one instead.
How to Create Homemade Edible Treats
The first step to creating homemade treats is actually two steps. You want to consider what you can make, where you're skilled. You also want to take your recipient in mind. What do they like to eat? What foods are their favorites or what would they enjoy most?
For example, if you're making a treat for your young nieces and nephews, then perhaps they'd most appreciate candy. If you're making a treat for your single brother, then perhaps he'd appreciate a ready to go soup and biscuits, with just "add water" instructions attached.
Your second step will be to prepare a plan. What are you going to make and who are you going to make it for? You'll want to make a detailed plan that also includes when you're going to make your gifts. Take care to keep your gifts in mind.
For example, if you're baking bread for family and friends, you'll want to make it close to the day you're actually giving it to them. Hold onto it too long and you'll be giving them stale bread.
Next you'll create your shopping list. In addition to writing down all the ingredients for your recipes, you'll also want to shop for the packaging. How are you going to package and wrap your treats? Will the packaging be part of the gift? For example, if you're baking homemade bread will you also give your recipient a bread pan or will you deliver it on a disposable plate?
If you're making edible treats that your recipient can assemble themselves, you might want to purchase nice jars or containers for the ingredients.
For example, if you're giving someone oatmeal cookies, you might layer all the ingredients in a large mason jar. Tie a ribbon around the outside and then attach the mixing directions to the ribbon. They may have to add an egg and water but the rest is done for them. Packaging can play an important role in your homemade gifts.
Have fun making your homemade edible treats. Set aside a day or a weekend from the process and really enjoy yourself. Your passion, joy and enthusiasm will show in your results.