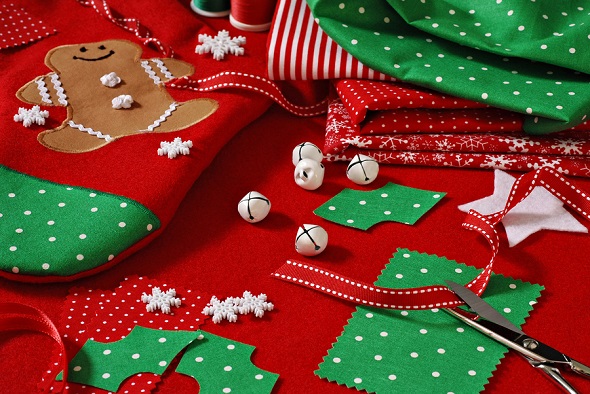 Being by yourself these holidays is a great opportunity to try some new and different craft activities. Keeping your hands busy and your mind ticking over will make the hours fly by. And the best part is you can buy a lot of these starter kits and materials for under twenty dollars.
Some of these can even be done while watching TV – but be warned, once you get going on your chosen craft, you might not be able to put it down!
Always start at beginner level, unless you have some experience of the craft from school days or were taught the basics by a family member or friend.
Origami
The Japanese art of folding paper into decorative shapes and figures. This fascinating art is as old as the invention of paper itself. For beginners there are books that have step by step instructions for easy origami projects. Beautifully colored packs of origami paper are available and cut to size for your projects.
Paracord
A lightweight nylon rope used by paratroopers during World War II is now one of the most sought after materials by crafters. Buy a multi colored paracord kit and instruction book and you can start knotting your way to making key chains, lanyards, belts, bracelets, dog leashes and collars to name a few.
Macramé
The craft of creative knotting for your home. Macramé was all the rage in the 1970s but there has been a resurgence in recent months for this nearly forgotten craft. Yes, you can still do the plant hangers but there are more contemporary patterns for wall hangings, table runners and whimsical dream catchers.
Cross Stitch and Latch Hook
Join celebrities like Taylor Swift who do needlework for relaxation. There are still the very traditional designs of hearts and flowers but there are also some very modern and contemporary designs to choose from. There are some great starter kits that have all the threads or yarn and needles and some even come with a pre-printed pattern, if not choose a design and get stitching or latch hooking.
Knit
Knitting is a very relaxing past time and is perfect to do in front of the TV. If you have never knitted before start with the hugely popular The Complete Beginner's Guide to Knitting DVD. This DVD can get you knitting in just 30 minutes with its step by step, hand-holding guide and makes learning fast and simple. The basic stitches are demonstrated and there are seven scarf patterns to try plus plenty of tips and advice.
Crochet
Crocheting is a handicraft in which yarn is made up into a textured fabric by means of a hooked needle and it has rocketed into popularity again. Forget about the lace doily your grandmother used to make – think hats, headbands, iphone cases, boot cuffs, braided necklace, slippers and leg warmers. But you do have to start somewhere and a Learn to Crochet Kit is the place. These kits come with the essentials you need to start crocheting including crochet hooks, yarn needles, instruction book and projects to make. Pick up a pack of multi colored skeins of yarn and you're on your way.
Learning a new craft activity is mentally stimulating and fun and once you are proficient at it you could even start selling your handmade creations online or at local markets.