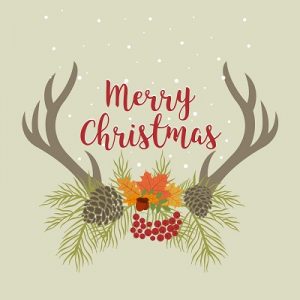 Decorating for the holidays is often one of events people most look forward to. There's just something special about the twinkling lights, the smell of pine in the air and the festivity. If you're tired of fancy decorations or want to take your holiday decorating in a new direction, why not go au naturel? Give your home a pure and simple holiday feel this Christmas.
Pine Cones
Pine cones are a natural element of the holidays. People often place pine trees in their home and decorate them for the holidays, so it's only natural that pine cones are also part of the season. You can go on a family hunt for pine cones in the woods and make it a true homemade decoration. You can also purchase pine cones at most craft stores during the holidays.
Decorating with pine cones is simple and can be quite diverse. You can make wreaths and table centerpieces with a hot glue gun, a bit of wire and pine cones. You can be really organic and set them in a bowl or basket to display. Or you can get a bit festive with them and use glitter or spray paint to add flair. Imagine a crystal bowl of gilded pine cones. It's an inexpensive and simple craft with a lot of drama.
Branches
In addition to pine cones, pine branches can make wonderfully simple decorations. Again, you can collect pine branches on a hike with your family in the woods. You can also find them at your local tree nursery. They often trim the branches after a customer has cut down their tree. The trimming is part of the tree packaging to make it easy to haul the tree home. The extra branches usually end up being mulched, so you should be able to take a few home without a problem.
You can also purchase real or fake pine tree branches at your local craft store. Also like pine cones you can use them to create a simple centerpiece or wreath. Or you can get creative with them. Add a few pine cones, shiny ornaments or a small bird for extra flair. Additionally, consider hanging the boughs on the wall for a focal point during the holidays.
Candles
Candles are great for setting a mood. They can be festive, solemn or simply beautiful. Candles collected in groups of like colors are best. White, symbolizing peace, and the twinkling effect of small candles can be quite lovely. Red candles, green, silver or gold candles can be festive. Group them in varying sizes for aesthetic appeal. Place them on tables and in windows for the most ambiance. Take care to keep a fire extinguisher nearby and always put out your candles before leaving your home or going to sleep.
Snowflakes
If you're skilled with paper cutting and folding, the fun childhood activity of making paper snowflakes can take on a new look. Cut out elaborate snowflakes in beautiful paper and display on a table or hang in a doorway.
Holiday decorating doesn't have to be bright, colorful and noisy. It can be simple, pure and quiet too. If you're looking for new ideas to decorate your home this holiday, look to nature and the items you already have in your home.