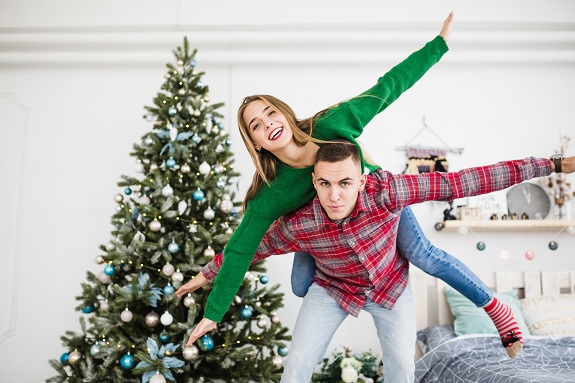 The holidays can be physically and mentally draining, depending on your situation. You may find that you're so busy you don't feel like you have time to take care of yourself like you normally do. Plus, if it's cold where you are it can be harder to get outside and be active.
Count Your Steps
One way to help reassure yourself that you're getting enough movement is to get a Fitbit or other type of step counter. A step counter will help you track your movements.
Shoot for a minimum of 10,000 steps per day. On average, 10,000 steps is five miles, so if you normally do more than that it will also help you know when you need to make up the difference with another activity.
Be Creative
When you're shopping, carry your own bags if you can. You'd be shocked at how well defined your arms can become just from lifting bags of merchandise. In fact, if you have time you can move those bags up and down a few times as if they're weights, while you're walking.
Another idea is to try to walk faster while going between stores. See how fast you can walk from one end of the store to the other. If you're not rushed for time, do it a few times to get your steps in. Plus, you might pass by something you missed the first time that's a perfect gift for someone.
Plan Games
The more active you are the better. Therefore, when you oversee any of the activities your family is doing, try to pick activities that are physical in nature.
For example, family bowling night, an indoor trampoline park, caroling, walking through decorated neighborhoods, ice skating, and even an active computer game like the Nintendo Wii will all work.
Don't be afraid to ask for help from your family and friends, too. People may have traditions in their home that you don't know about that are fun, amazing, and healthy.