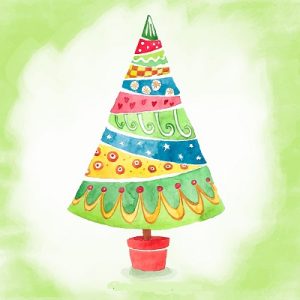 Gathering the family around to decorate the tree is one of the most popular holiday traditions that just about everyone enjoys doing! Bringing out the all the different ornaments that have been collected throughout the years will bring back memorable moments from the past.
Hanging the decorations on the tree is only part of the fun, and you can make it even more so, by having some sing alongs of your favorite Christmas songs to go along with the decorating activities.
Have even more fun by making a game out of hanging the ornaments. For example you can separate out all the hand made ornaments, then as you pick up each ornament ask your family members who created the ornament. This can often trigger some fond memories. If the ornament was made by one of the children this helps them to feel like they are a big part of the tree decorating festivities.
Another way to have fun is to find an ornament that you really don't care for and play a game of 'hot potatoe' with it. Then whoever ends up with it last, has to try and find something good to say about it. This makes the game fun, but also helps to teach kids to see the good in all things.
Children always look forward to Christmas and you can help build on that excitement prior to the actual holiday by counting off the days on a calendar beginning Dec 1st. However you can also tie this in with your tree decorating activity to make it even more fun.
Here's what you need to do. Purchase 24 tiny little gift bags with handles on them. Let the kids decorate them a bit and number each one of them 1-24 and hang them on the tree. The night before each new day arrives you'll put a little gift inside the bag.
The child will wake up the next morning to find the surprise you left in the bag the night before! If the children are too young to recognize numbers yet, you'll need to help them find the right bag each morning.