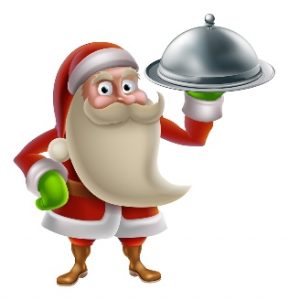 As you get ready to start the Christmas season parties, you will be wondering what type of food you can prepare for that party. If you have been asked to bring something, the following ideas will still be on the whole foods diet, but also really great for the other guests.
Create a Fun Veggie Platter
Whether you are bringing a dish to a friend's party or having a party in your own home, you probably want to do a veggie platter. The veggies are something almost everyone can have, from people who are gluten-free, to vegetarians and vegans, paleo, whole food, Whole30, and tons of other special diets.
For more of a Christmas theme, try something a little more decorative. You can use a round-shaped platter and put all the veggies around the edge to create a wreath form out of them, with the dips in the center, or you can put them on a big rectangular platter, using certain veggies to spell out a word like 'Joy'.
Make Your Own Dip
A really good dish to bring is your own dip, because this is something everyone can use. Your whole food and Paleo friends who can't have regular dips with dairy or loads of cheese will enjoy the dip with veggies, but it is also great for non-whole foods friends and relatives who want to dip in their chips and crackers.
For example, you can make a veggie dip by using tons of veggies, garlic, red wine vinegar, seasonings, and coconut milk combined in a food processor. You can also make spinach and artichoke without cheese, instead adding more veggies, seasonings, and cashews that are put through the food processor.
Prepare a Festive Vegetable Side
Vegetable sides for a Christmas party dinner usually include a lot of ingredients you can't have, such as green bean casserole made with cream of mushroom soup and milk, or mashed potatoes loaded with butter and milk. Another option is to make a vegetable side that is festive, delicious, but doesn't use any ingredients you can't have.
Try to think of a vegetable in season during the winter, such as butternut squash. This is typically in season during the fall and winter, and is perfect. Make some roasted butternut squash with cinnamon sprinkled on top to turn it into a Christmas dinner delight.
The good thing about Christmas dinner, is that the main component is usually ham, roast beef, or turkey, all of which can definitely be enjoyed if you are on the whole foods lifestyle or diet plan.